In our solutions, data can be largely classified as personal data, or institutional data. Our Data Account solution identifies and analyses linkages between the two, providing valuable insights.
With increasing complexities connecting citizens with a range of goods and services provided by institutions, identifying valuable insights becomes highly important for institutions.

Through our proprietary technology, we consolidate and aggregate data from a variety of sources and cover the whole data life cycle, from acquisition to analysis and output. This gives our clients a full 360-degree view on their data pool in uniform, consistent manner. Citizens enjoy high quality, convenient services whilst institutions are able to derive new insights to improve their delivery of goods and services.
Our solution focuses on four core areas
Focus on data consolidation and data visualization to further build a data integration system to transform personal or enterprise data into an intelligent and consistent manner. We could reduce the repetitive consolidation and subscription of data, and improve the response speed of personal and corporate data needs.
Based on the "resource reflection mechanism" of the cloud-end fusion system and efficient interoperability technology, our Yan Cloud DaaS utilizes multi-source fusion and one-click docking methods, seamlessly integrating data from various sources and building in a fast query capability across the full life cycle big data.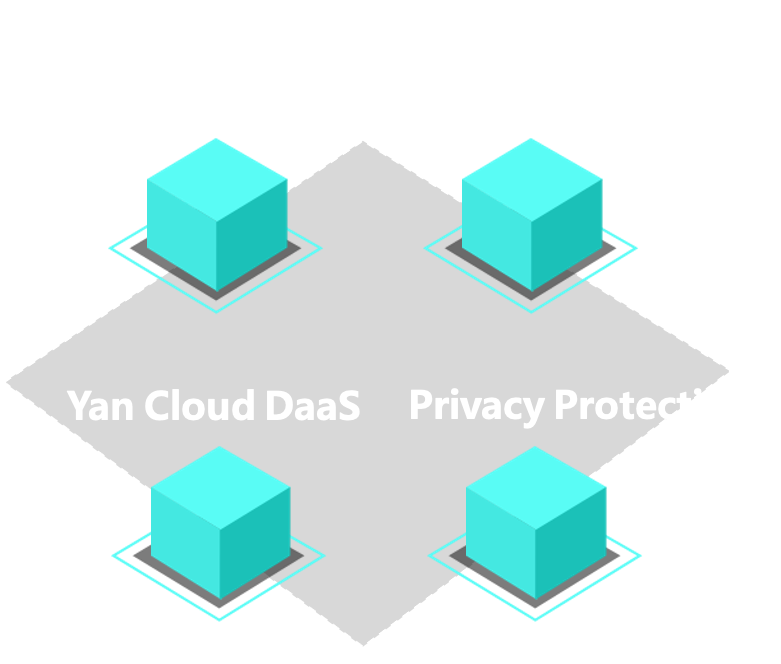 Focus on technology integration, business integration and data integration services. Coordinate utilization and unified access to personal and enterprise data account service platforms. We build a full data life cycle information resource sharing system, and achieve cross-level, cross-regional, cross-system, cross-department, and cross-business collaborative management and services.
We adopt the highest security protocols with third-party unified identity authentication systems. At the same time, a complete system of desensitization and declassification mechanisms are also established; measures such as security data storage, database anti-drag library technology are adopted to achieve a balance between the system's data security maintenance, data security operation and data secure usage.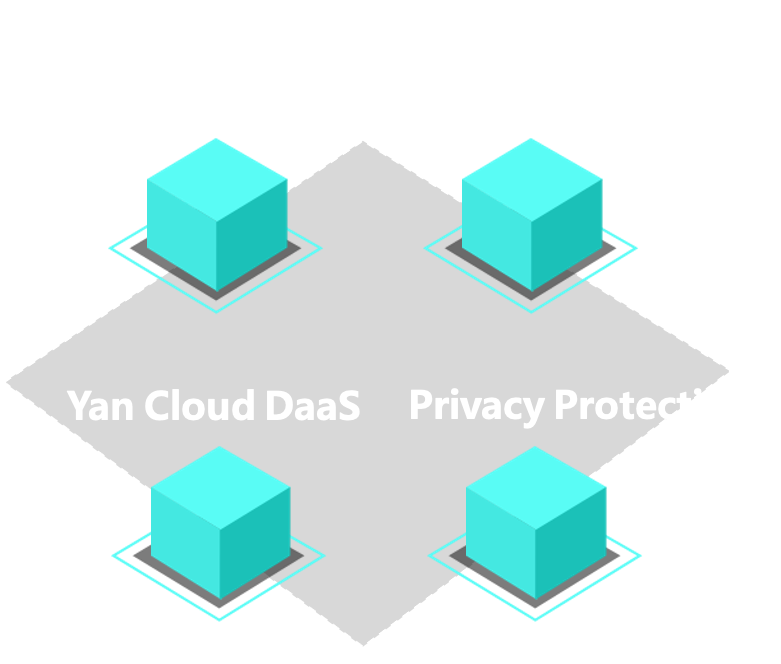 Focus on data consolidation and data visualization to further build a data integration system to transform personal or enterprise data into an intelligent and consistent manner. We could reduce the repetitive consolidation and subscription of data, and improve the response speed of personal and corporate data needs
Focus on technology integration, business integration and data integration services. Coordinate utilization and unified access to personal and enterprise data account service platforms. We build a full data life cycle information resource sharing system, and achieve cross-level, cross-regional, cross-system, cross-department, and cross-business collaborative management and services
Based on the "resource reflection mechanism" of the cloud-end fusion system and efficient interoperability technology, our Yan Cloud DaaS utilizes multi-source fusion and one-click docking methods, seamlessly integrating data from various sources and building in a fast query capability across the full life cycle big data
We adopt the highest security protocols with third-party unified identity authentication systems. At the same time, a complete system of desensitization and declassification mechanisms are also established; measures such as security data storage, database anti-drag library technology are adopted to achieve a balance between the system's data security maintenance, data security operation and data secure usage
We have deployed our Data Account solution in one of China's technology focused cities, Shenzhen
41 commissions, offices, bureaus, units and departments scattered across 132 business systems fully connected. Data resources in applications have been sorted out to form personal accounts containing 2535 indicators under 12 categories of data, and enterprise accounts containing 2447 indicators under 12 categories of data. At present, more than 5 million personal accounts and about 480,000 enterprise accounts are created as we continue to collect, update, and create data through the use of ETL data processing methods